Donations Are Gratefully Accepted


All donations are tax deductible. Your generous contributions help us train early-career therapists who provide treatment to people who cannot afford the full cost of therapy and psychoeducation. We are a non-profit 501(c)3 corporation registered in the state of Colorado. When you click the "Donate" button you will be taken to a PayPal screen for "The Cool Line.org. That's our legal name -- the opposite of a "Hot Line". We do business under the name of "Marriage and Family Institute of Colorado". Please contribute at a level that is meaningful to you. Your generosity helps change lives.
---
Serving People Age 4 and Up:
Individuals, Couples, Families, Groups, and Organizations.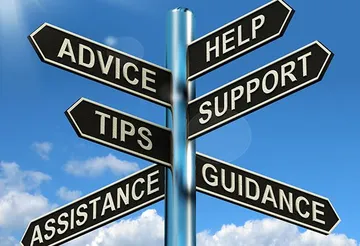 Feeling anxious? Depressed? Stuck? Smoking, drinking or gambling more than you would like? Are the kids, in-laws, outlaws, your boss or your significant other getting on your last nerve? Our kind, experienced clinicians can help you start feeling better soon.
As solution-focused therapists, counselors, group facilitators, and trainers, we can give you the tools to address your emotional pain points and start living a happier, healthier life. Many clients find relief after only one session -- but we can't guarantee that outcome for everyone.
Because we believe everyone has the innate power and desire to heal and grow, we take a strength-based, client-centered approach to treatment. That means that, rather than looking at what's wrong in your life and trying to "fix it", we help you discover what is going right -- and ways to do more of that. It sounds simple -- almost too simple to be true. However, simple is not always easy. It can take time and attention to identify and change old thought patterns and behaviors that no longer serve you well. By using the simple techniques of evidence-based CBT (Cognitive Behavioral Therapy) -- the "gold standard" in treating anxiety, depression, and other mood disorders -- we give you the tools to help you move beyond the limitations of the past and to start living a happier, more fulfilling future.
Of course, you could simply buy a good self-help workbook on CBT or relationship issues or Substance Use Disorder, etc. There are plenty of them out there, and many people quickly find relief simply by doing the exercises and applying the techniques. However ... especially due to COVID, many people find that they need compassionate professionals to help them reach their goals. This involves providing gentle yet honest feedback to help you stay on course, motivated, and supported in the change process. It works if you work it!

We KNOW that change can be hard. With all of life's endless demands and distractions, it's easy to let self-care, healing, and personal transformation fall to the bottom of the endless to-do list. Having a well-trained, thoughtful, caring guide can help you stick with your change plan -- especially when you feel discouraged or hopeless. We have the experience to KNOW you can start feeling better soon.
If you would like to explore if we are the right "fit" for you, schedule a FREE, no obligation consultation with one of our therapists by clicking the "Schedule Free Consultation" button below. Or ... you can use the same link to schedule an appointment -- assuming we have availability at this time.