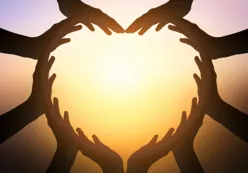 Our Mission Statement: Using evidence based approaches to support healing of mind and spirit.
The Marriage and Family Institute of Colorado is registered in Colorado as a 501(c)3 non-profit organization in service to the public. All contributions are tax deductible. Service rates are based on a client's ability to pay. At present, we do not accept insurance, but we will soon hire post-Master's level therapist to offer services for as little as $10.00/hr. Schedule a free consultation now to decide if we're a good "fit" for your present needs. We work with clients 4 and up.
We currently offer "tele-therapy" online via a HIPPA-compliant platform; and, for those who prefer to meet face-to-face, are conveniently located in the "Union West" area of Lakewood, less than a mile from the Federal Station Train and Bus Stop. We specialize in Couples Counseling, Family Therapy, Addiction Treatment; Expressive Arts; Jungian Sandplay for all ages (3+) and play therapy for children and others with developmental delays or cognitive impairments that impede the use of spoke words.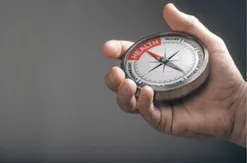 Our principles are closely aligned with the Caring for Colorado organization, a grantmaking program developed to achieve equity, health and well-being for Colorado's children and families. These principles also guide our decisions at MFIOC:
1. We support the health and well-being of all children, youth and their families, and we prioritize resources and attention to children living in families with low incomes, children and youth of color, and children and youth who experience systemic injustice.
2. We support the voice and perspective of children, youth, families and caregivers and support efforts that seek, integrate, and respond to their insights and solutions.
3. We partner with organizations that are rooted in and trusted by the children, youth and communities they serve.

---
Our Fort Collins Office Location
Humanly Office, 300 E. Horsetooth Road, Ste 200, Fort Collins 80525
970- 695-8300 | [email protected]
Interior Conference Room Exterior of Building (Entrance in Front. Go to 2nd floor)
---
Staff
Dr. Paula Gable, D.Min., EDBA, LMFT, LAC, serves as Executive Director as well as a therapist and supervisor-in-training for pre-licensed clinicians. Dr. Gable has been coaching and counseling clients for over 25 years and is recognized as a Clinical Fellow with the American Association of Marriage & Family Therapists. In response to COVID-19, she founded the Marriage and Family Institute of Colorado to offer quality, affordable, on-line services to clients via secure (HIPPA-Compliant) platforms.
Dr. Gable offers a wide variety of services including Individual, Couples and Family Therapy. She specializes in treatment of Substance Use Disorders, Premarital and Couples Counseling, Parenting issues, Anxiety, Depression, Stress Management, Career Counseling, Spiritual Direction and grief counseling. She also employs Jungian Sandplay Therapy for all ages -- and does Play Therapy with children ages 4 and up.

She is also an ordained Unitarian Universalist minister and mindfulness practitioner and has served congregations throughout North America, primarily as an Interim Minister. She earned a Doctorate in Ministry to Marriage & Family from Eastern University, Palmer Theological Seminary; an Executive Doctorate of Business (EDBA) from the Robinson College of Business at Georgia State University; a Master of Divinity from Lancaster Theological Seminary; a B.S. in Engineering from Swarthmore College; and several certificates through the Colorado School for Family Therapy. A Pennsylvania native, she also completed a two-year post-graduate program in Marriage & Family Therapy at Penn Council for Relationships in Philadelphia, PA.
Dr. Gable speaks decent Spanish, is LGBTQ-Friendly, and works with people of all ages (4 and up) and from all walks of life. For additional information about her professional background, please see her Linked-In Profile which contains 50 recommendations: https://www.linkedin.com/in/dr...
---
Susan Sandoval, MS, CAS, serves part-time as our COO, Grant Writer, Master Life Coach, and Certified Addictions Specialist. She recently graduated with honors from a Master's level program in Leadership in the Human Services field and is pursuing her PhD in the fall. She is a native of Kansas and works primarily via Zoom from her office in Kit Carson County. We have an office space in Burlington, Colorado at the Health Essentials building. She is a student member of the National Association for Alcoholism and Drug Abuse Counselors and the Colorado Association of Addiction Professionals.
Our Burlington Branch: 451 14th St. Burlington CO 80807
---
---
We plan on recruiting some interns and a few more therapists
soon. Please contact us if you are interested in serving on our staff, either as a licensed clinician, a pre-licensed clinician, or a Master's level student intern. We're growing and we'd love you to grow with us.
---